My summer doesn't start for two more months... but that doesn't mean it's too early to join up on the summer bucket list party!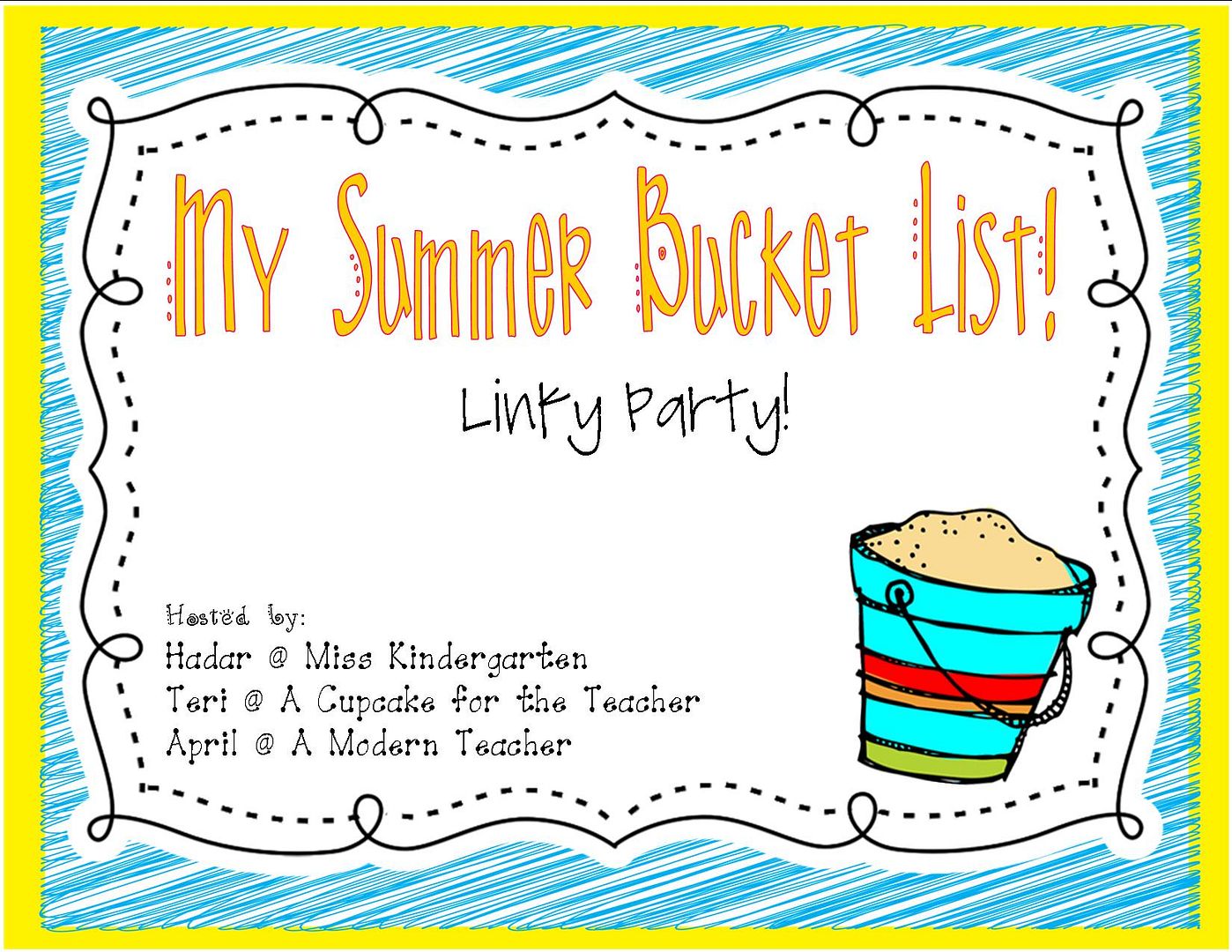 Two summers ago, I spent all summer doing house projects. Last year, I had big plans to get more projects done around here, but after the wedding/honeymoon I didn't quite have the motivation! This year, I'm going to focus on getting a lot of house projects done!
First, let me talk about the teacher-type projects:
Blog To Do List #1
Post 1-2
freebies
every week on my blog!
Blog To Do List #2
Have lots more giveaways! Right now I'm having my 200 follower giveaway (through May 20, 2012). I'm going to definitely have one each time I reach another 100 follower milestone!
Blog To Do List #3
Re-design my word wall so it goes along with my Cat in the Hat Classroom Theme!
Teacher Project #1: Clear the Bookshelf!
I have way too many workbooks that I NEVER use! I grabbed a bunch of them at the dollar store, and I had subscribed to the mailbox for years. But... I honestly don't even open these books anymore! I much prefer to make my own. So... what should I do with these... sell? donate? host a giveaway?
Teacher Project #2: Post My Math Units on TPT
Math is my favorite thing to teach... even though you probably wouldn't know that based on the lack of Math Resources on my blog! I want to fix up my math units to make them even prettier for TPT, and post them up for sale!
House Project #1: Refinish my Kitchen Cabinets!
This is an old picture of my kitchen... we've since had to replace the dishwasher and toaster. Regardless, those 1980's cabinets are the most outdated thing in my house... and I am ready to spruce them up!
I'm going to paint all of the oak to match the colors of the laminate cabinets, and make the handles a nice taupe color. Then, I just have to convince the hubby that we need new countertops!
House Project #2: Refinish this Table!
This table is yet another eyesore. Once we bought the leather chairs, it started to look even worse. This summer I'm going to refinish it to a chocolate brown to match the rest of the furniture.
And... My Just for Fun List!
1. Go for walks around the neighborhood with my awesome neighbors!
2. Go to the beach as often as possible!
3. Take my mom and dad's new dog to the park a lot!
That's definitely not enough to fill up my summer, but I know that plenty more will come up that needs to get done! Those are just my priorities so I hope I can accomplish them all!